Big News!!
Information about a live Q&A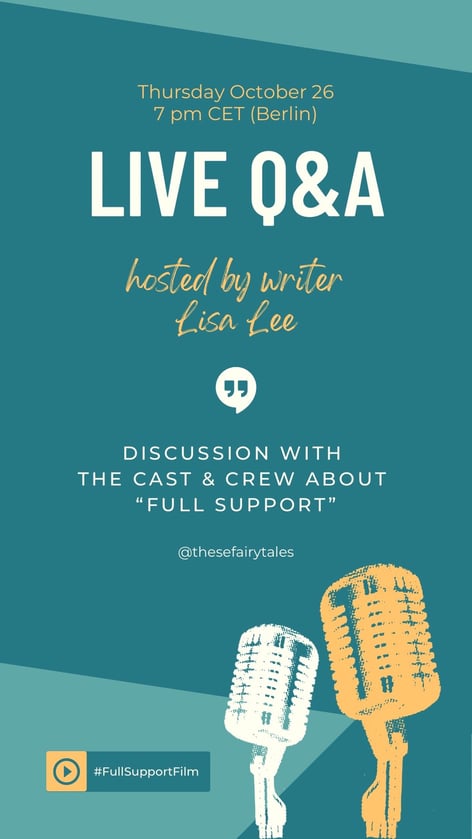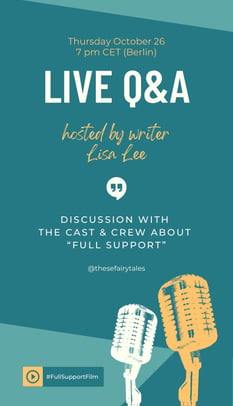 Hey everyone!
I know it's been a while since my last post, I promise one day I'll get better at this whole blogging thing...
As you noticed from the title, I've got some big news. I'm sure you remember the Spotlight Interview I did with Gabe Karkovksy- writer, photographer, and musician extraordinaire. Well, he has a new film coming out and he's asked me to host the Q&A for it. See, I told you it was exciting!
This will be the first time I've interviewed anyone "face to face" and I'm both nervous and excited. (Does anyone else remember that SNL skit with Zac Efron "I was nervous but excited, so I started singing a song called, "Nervous but Excited."?) I think I'll do a post about my prep for the interview, in case anyone is interested in my ramblings. Until then, here is everything you need to know:
The Q&A will be on October 26th through Instagram Live at 7 pm Central European Time which is also 12 pm Central Standard Time. The film is a mockumentary called Full Support and it's funny, relevant, and one you definitely don't want to miss. I'll be chatting with actress Begüm Bürian, actor Klez Brandar, director Karel AC, producer and writer Sophie Bouvier, and of course, Gabe himself.
I'd love for you to pop by and ask a question or two. The official hashtag is #FullSupportFilm if you wanna give some love on social media.